We are well aware of our customers' needs in terms of on-time delivery, especially nowadays when COVID cannot be personally present at the factory to keep an eye on the order and worry about late orders, which can have a domino effect and jeopardize the success of your project, especially for seasonal pos merchandising / holiday doctor customers, on-time requirements are even more stringent.
As our bespoke counter displays, window displays and props are in the form of projects and have long lead times, we need to focus on communication, process and coordination at every step of the way.
1. Analyse and communicate processes
According to our project schedule, all information must be submitted before the corresponding step.
Our project manager will prepare a Gantt chart based on the product design prior to communication and will remind and inform both parties of the progress of completion.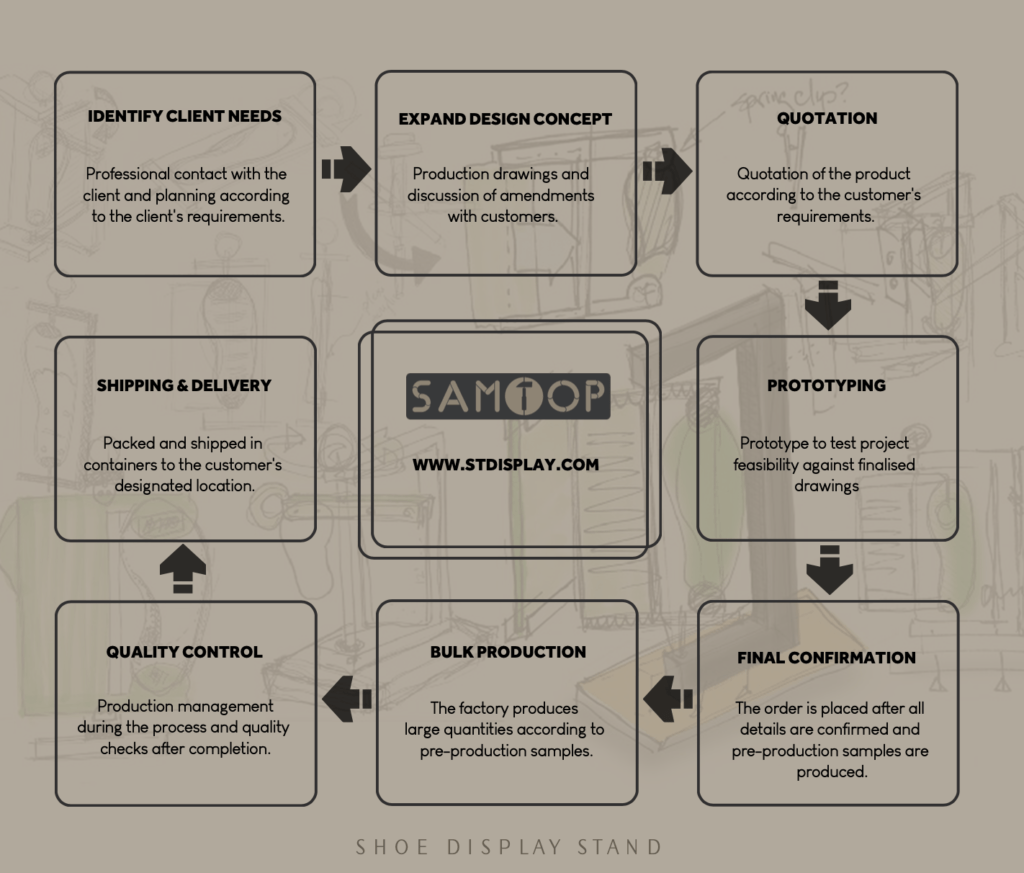 2.Building communication links—Follow-up sheet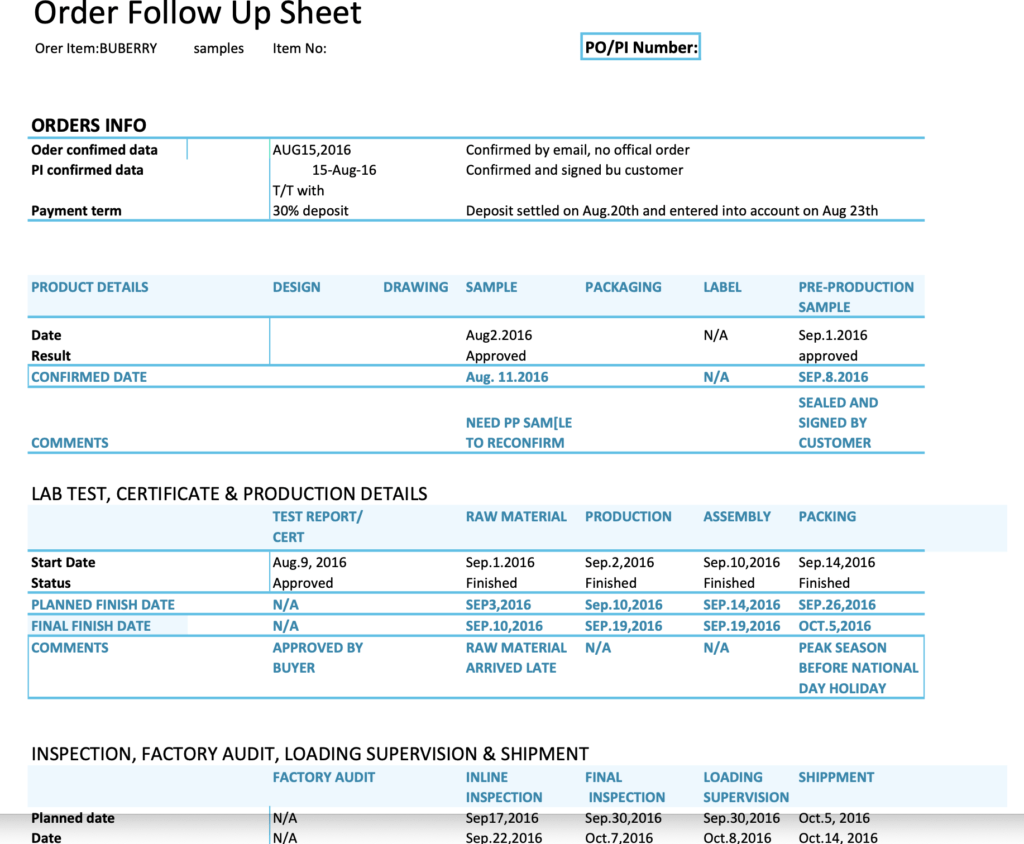 3.Establishing an effective measurement system
Third-party QC or internal testing is accepted.
From the outset, both parties establish metrics to measure the delivery and other important factors such as corrective design measures, revised communication patterns, packaging design, markings, printing of advertising plates, etc. accuracy.
4. Delivery
In Shenzhen, there are many freight forwarding companies that are one-man companies or small forwarding companies of more than ten people who depend on the big agency for their survival those large companies have accounts in shipping and air freight and can have daily warehouses.
However, during the peak season, it is very difficult for these small forwarders to get space, and the agency no positions open to the small forwarders below them.
So to ensure on-time delivery, finding a genuine forwarder who is on time is the preferred option.
Delivery: book a week in advance, this relates to packaging confirmation and booking the specifications of the ship.
Learn more about low season lead time / High season lead time should Please contact SamTop: www.samtop.com
[email protected] | Whatsapp: +8618948317476