When I searched the Chinese customs data on retail display suppliers, I found some interesting phenomena. There is always a very tacit agreement that displays of different general categories are concentrated in one region of China. Below I have summarized and analyzed these phenomena in the hope that they will be useful to you.
1. Searching for retail/store fixtures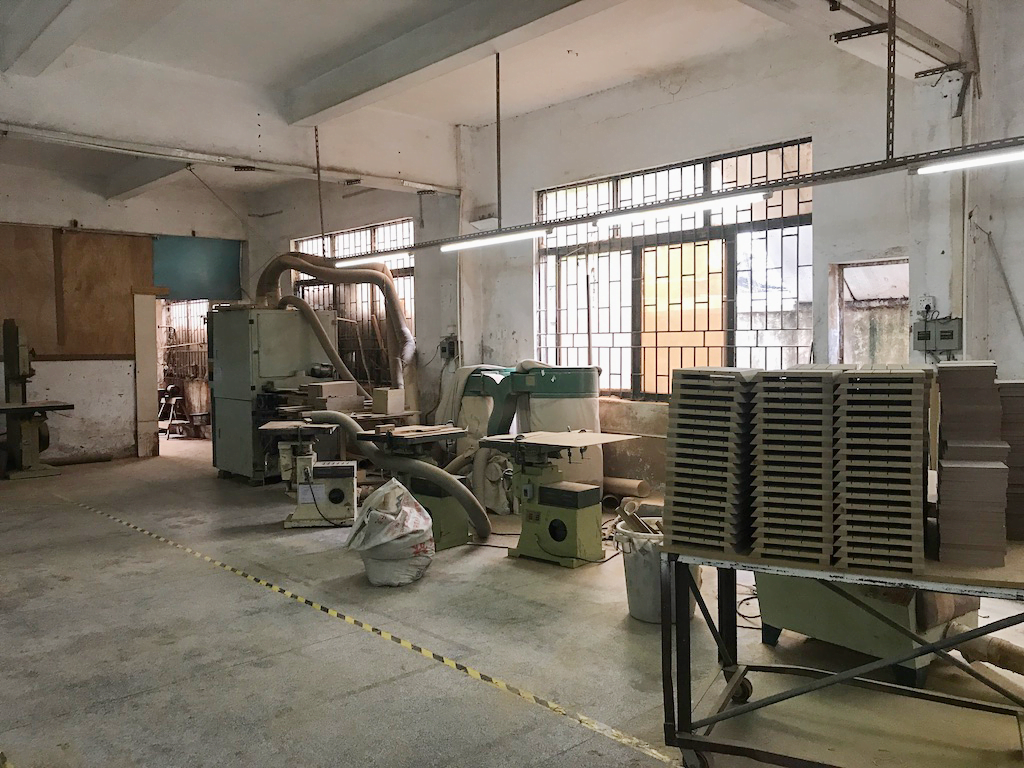 When searching for retail/store fixtures, most of the suppliers are in Fujian province in southeast China. They mainly manufacture metal retail fixtures for use in hypermarkets and their main customers are US hypermarket retailers, fixture retailers, and manufacturing distributors. I have also found that many US/Singaporean trading companies have established offices here in Fujian.
A distinctive feature of these Fujian-based retail display manufacturers is that different factories produce a variety of components that are then combined and assembled. For example, A produces the body of the shelf, B produces the hooks, C produces the wheels, D produces the wire mesh and finally, they are all put together and a shelf is produced.
The advantages are that they are quick and cheap, which is why large supermarket retailers prefer to find suppliers in Fujian. But the disadvantages are also fatal: poor quality, poor workmanship and don't expect friendly, professional service from them.
If you like the low prices of Fujian retail display manufacturers but want to receive good quality products, then my advice is that you get a local professional order taker to do quality control on the production of the products.
2. Search for Visualizers/Counter Displays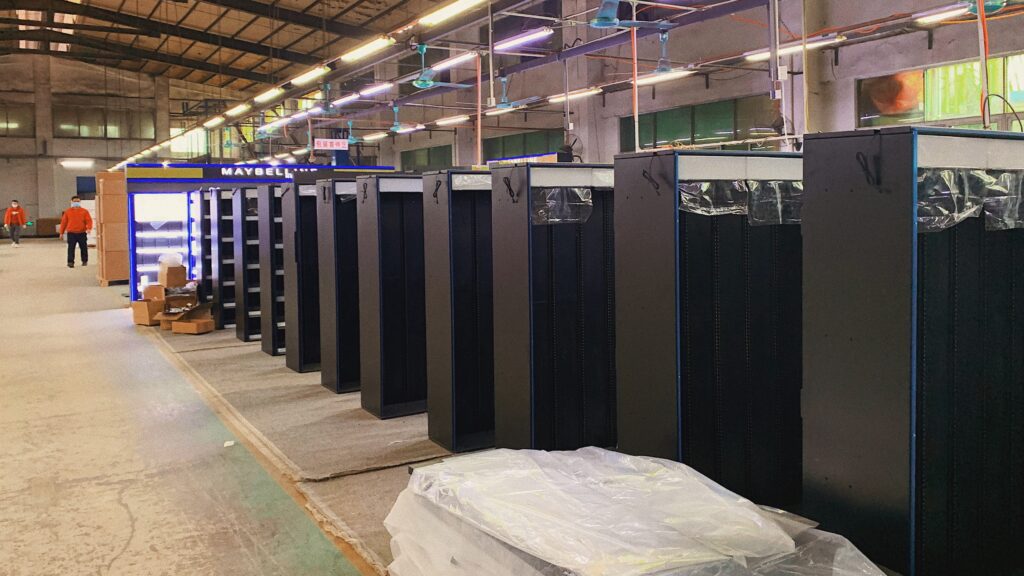 When searching for Visualizers/Counter Displays, if you add watches, jewelers, cosmetics, etc., most of the suppliers will be in Shenzhen, Dongguan, and Guangzhou in the Pearl River Delta region of southern China. Many of the factories here produce high-end merchandise displays. For the past 20 years, this has been the production base for Hong Kong retail display/visual display companies that are familiar with the production requirements of European and American brand displays.
The advantages of these manufacturers are the complete material resource package, systematic production supply chain, moderately fast response, strong sense of service to customers, and fine production process. The disadvantage is that the price is higher than that of Fujian, and some factories may not be strict enough in checking the quality of their own products (in fact this is a common problem in most factories).
3. Alternative manufacturers with only one customer
This type of supplier is mostly concentrated in the Yangtze River Delta region of eastern China, such as Shanghai, Suzhou, and Wuxi. They only make products for one customer and have systematic production management, advanced production machinery, and strict product quality control. The disadvantage is that they do not take external orders.
Samtop Display based in Shenzhen is the main provider of in-store marketing services for distributor retailers and merchandising &advertising manufacturers. We start with exceptional strategy and 3d-design. Then, using a variety of materials, our skilled engineers and production staff apply the latest manufacturing technologies and techniques. The results are pop/counter displays & window displays that win top industry praise from brands and retailers worldwide.